Digital CX
https://www.hgsdigital.com/services/digital-customer-experience/mobile-app-development-thank-you
Mobile

App Development

On-the-go solutions in the palm of your hand
Mobility at the heart of digital transformation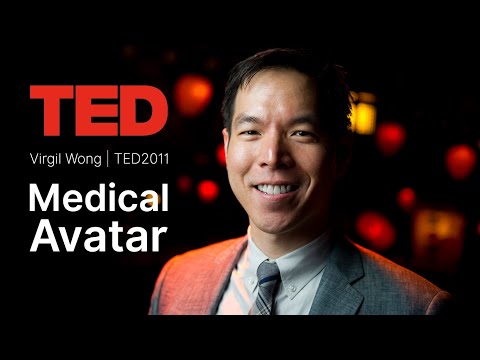 Mobile technology in customer experience has evolved from mobile optimised websites to static informational apps to dynamic self-service apps to finally, intelligent apps. Enterprises with mature business mobility deliver significant business value, both in terms of cost and efficiency.
With a customer-centric approach to mobile application development, HGS help organizations build next-gen mobile apps to achieve user-friendly and uninterrupted connectivity with their employees, business partners, and customers. Partnering with industry-leading mobile technology providers, we impact clients in a variety of industries from retail to manufacturing and healthcare to BFSI, creating value from their mobile and IOT investments.
Through a well-thought out mobile strategy and implementation, HGS helps enterprises in a planned roll-out of integrated apps that elevate customer expereinces.
With a wide range of mobility solutions, data security standards, inbuilt tools, and frameworks, HGS Digital's mobility practice currently supports 400+ mobile/connected devices, and 50+ customer engagements across the globe.
Taking you to where your customer is, 24/7
A few benefits oxf creating a mobile app development strategy are:
Empowered, efficient & effective workforce
Increased data security across all devices
Quicker decision cycle & improved customer experience
Streamlined operations, reducing overall costs
Staying ahead of competition
HGS offers varied solutions depending on the industry and the problems faced in each of them.
Information for Industries:
Healthcare | Manufacturing | BFSI | Employee Engagement
​​​​​​​
Healthcare
Healthcare technology is just not limited to management of patient records or call center operations. HGS Digital, with its years of experience working in the healthcare industry and dynamic understanding of the mobility landscape, empowers healthcare providers to drive continued innovation. Our mobility practice helps clients build mobile solutions that cover patient care, records management, compliance, internal operations, and clinical trials. HGS Digital partners with healthcare providers to build, operate, and optimize mobile applications in the following areas.
Patient Enrollment Apps
Physician Community Apps
Digital Health Apps
Hospital Inventory Apps
Clinical Trial Apps
Manufacturing
Mobile technologies are driving significant operational efficiencies for the manufacturing industry. With a wide range of applications, mobility is changing the manufacturer's approach towards product design, asset management, warehouse management and compliance. With end-to-end capabilities in mobility, HGS Digital helps manufacturing companies harness the power of mobility to navigate critical business challenges. Our integrated capabilities in augmented reality and cognitive intelligence amplifies the performance of the mobile applications and helps manufactures stay relevant in the digital era. Our range of mobile applications for manufactures include:
Inspection Apps
Materials Planning Apps
Dealer Apps
Order Fulfillment Apps
Deliveries Apps
BFSI
Transforming customer experience is the major focus of Banking, Financial services and Insurance companies, as they serve modern-day digital savvy customers. HGS Digital offers mobile applications that help clients achieve process improvements, build digital products and improve customer experience. Building a truly personalized experience around the mobile ecosystems, we help our banking and insurance industry clients optimize costs and time to market.
Insurance Claim Submission
Account Onboarding
Personal Investing Apps
Quoting Apps
Compliance Apps
Employee engagement
Today, employee engagement is one of the main strategic focus of organizations, as they believe happy employees contribute to organization's bottom line. Also, BYOD (bring your own device) is an increasing trend where an employee can bring their own device to the work place. The advantages of BYOD are immense, increased employee satisfaction, cost savings, and enhanced employee productivity. HGS Digital's mobility practice supports organizations to scale-up mobile applications that improve employee engagement, and at the same time regulate and secure key business information accessed on a diverse range of employee devices. Our team of mobility experts help organizations design and build the right digital platforms to foster employee engagement.
Elements of an enterprise mobile strategy
So how do you go about creating an enterprise mobility strategy? The planning around the strategy requires buy-in and commitment from the C-Suite. It begins with focus on how the business goals and objectives could translate into mobile solutions that help improve business productivity and increase revenue.
Here are the basic elements that go into creating a mobile strategy.
1. Understand business goals and transformational drivers
2. Perform competitive and industry assessment
3. Assess customer and employee interactions
4. Evaluate and prioritize business functions to be mobilized
5. Identify IT and security requirements and constraints
6. Finalize technology stack
7. Define roadmap and implementation strategy
8. Develop and deploy apps
9. Support and enhance for future needs
Wish to know more?
Our mobility practice has a dedicated center of excellence (CoE) to efficiently navigate the roadblocks relating to mobile application development. Our expertise in middleware management, API management, and cloud enables us to deliver mobile apps with precision, speed, and scalability.
We have developed a one-stop partnership ecosystem with device operating system providers, mobile application development platforms (MADP) providers, and mobile device management (MDM) providers to drive hassle-free mobility app development.
Proven expertise and success
Our mobility practice consists of qualified mobility consultants, UI and technology experts. Our mobility practice with 30+ mobile apps developed for our global portfolio of customers is supporting more than 400+ connected devices.
Digital CX-related
services
HGS Digital provides end-to-end Digital CX services support.
Creative and production services
Book
a strategy consultation
Ride the next wave of digital transformation with us. Our team of creative thinkers, technology makers and customer seekers is ready and revving up to partner with you to change the face of customer experience. Just fill in the details below and allow us to show you the HGS impact.