CX Chatbot
https://www.hgsdigital.com/services/digital-customer-experience/chatbot-development-thank-you
The best bots

make CX better

Can you imagine that?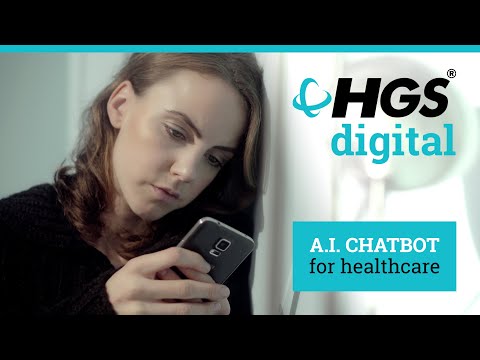 Help your customers get the right answers
instantaneously
As we help our clients become customer experience (CX) leaders, we are driving faster revenue growth, higher preference for their brand, and an ability to charge more for their products and services. Successful omnichannel strategies include CX bots to:
Help customers get the right answers fast
Address inquiries and issues within seconds
Triage people to the right service
Resolve 85-90% of top call drivers
Better CX bots

create a seamless experience between your customers and service agents

Based on analytics of our own clients, your data will likely show thousands of commonly asked questions that can be easily automated. Our CX bots can resolve 85%-90% of these issues and help agents address all remaining problems. We also offer agent-assist bots as well that empower your team members with quick, consolidated access to customer data and internal knowledge base systems.
HGS handles
hundreds of millions

of customer interactions every year.

For over 50 years, we have been serving millions of customers interacting with some of the world's biggest brands. For over 20 years, we have successfully integrated with complex technology systems for quick, real-time data integration. With these combined strengths, we build the smartest bots on the planet.
Industry experts
ensure bots who know your business
A.I.
automates the right business processes
Data experts
integrate bots with any data source
Our partners
are Amazon, IBM, Google, Twilio, LivePerson
Better CX
is part of our DNA and built into every bot
Successful

results from a $1.2B client

More analyst rankings, blogs, case studies, and outcomes below.
HGS ranked number #1 for improving CX
Industry analyst firm, NelsonHall, ranked HGS as a "leader for CX Improvement in Retail & CPG," based on capabilities and client references.
How bots and brains transform CX
Industry experts talk about combining digital bots and human brains to create the next generation of better CX. Get answers to commonly asked questions.
HGS's Cognitive Contact Center
Access to information provided by HGS's AI-driven Cognitive Contact Center can optimize the customer experience by giving agents data about customer's background, purchase history, and call history.
This helps agents to personalize the customer experience. Analysis of AI data can also provide insight into systemic problems and enable call center agents to quickly resolve any concerns.
Digital CX-related
services
HGS Digital provides end-to-end digital CX services support.
Book
a strategy consultation
Ride the next wave of digital transformation with us. Our team of creative thinkers, technology makers, and customer seekers is ready and revving up to partner with you to change the face of customer experience. Just fill in the details below and allow us to show you the HGS impact.